Gloria Dei Lutheran Church Staff and Leadership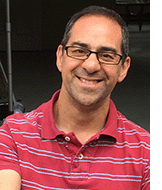 Pastor Martin is excited to be serving Gloria Dei. He will be spending 50% of his time as the revitalizing Pastor/Pastor at Gloria Dei and the other 50% as an outreach missionary to the area. more...

Martin Cornes — Pastor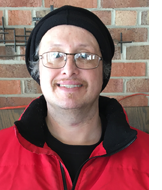 Aaron Peterson — Janitor — I have been attending Gloria Dei for two months. I walked past the church one day and saw the sign which said, "God has got your back." So I went inside, and was happily received by the people. I was even more happy to see they were looking to hire a janitor, and I was hired! Gloria Dei has been a real blessing in my life.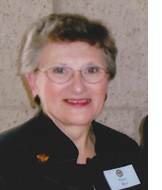 Nance Rixe — Financial Secretery / Board of Stewardship / Charity ERC — I have served Gloria Dei in many capacities over the years. I am very blessed to be a part of Gloria Dei Lutheran Church.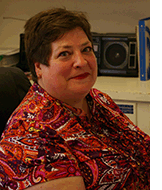 Jeni Hofstede-Bryan — Office Administrator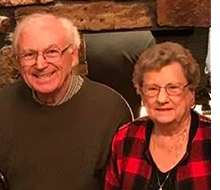 Karmon and Meridel Christopherson — President / Elder / Social Ministry — Gloria Dei has been our home for many years. We are members of the choir and love to serve the congregation in many ways. We have two grown children and six grandchildren.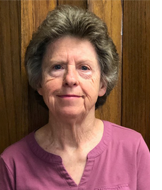 Verlayne Sather — Board of Evangelism / Prayer Chain — My parents were charter members and I've been a member for 69 years. There were 10 children in our family and all attended here as well as many of their children. I was baptized, confirmed and married at Gloria Dei. The people at Gloria Dei are very friendly and caring. It feels like being with family when I'm here. I have learned so much about the love of God for us from many pastors and teachers over the years. I thank and praise God for His love and care, for answered prayers, and for all the ways He has blessed me.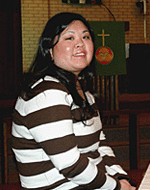 Angela Huizel — Choir Director / Organist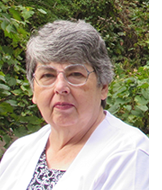 Sandy Westling — Council Secretary / Transition and Call Committees — I have been a Gloria Dei member from 1955 through 1969 and blessed to come back home in May 2016 to present. I enjoy growing in faith through Bible studies and church services.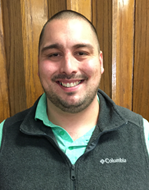 David Ohnstad — Board of Trustees — I have been attending Gloria Dei for approximately 3 years after finding the congregation online. Although I have lived in the neighborhood my entire life I needed to find a church after realizing I was going to marry my then, girlfriend. After being welcomed to Gloria Dei so graciously during my journey back to faith I wanted to find a way to serve, which has included becoming a Trustee and now a council member.